****UNDER CONSTRUCTION!! MORE TO COME!!***
Owning a "non-traditional" pet can be very exciting! Especially with such a wide variety of exotic pets available to own. Exotic pet care is a serious decision and should be carefully considered and researched thoroughly to ensure your new exotic pet has the best environment and diet possible. We love our exotics and our veterinarians keep themselves educated in exotic medicine to ensure that you and your pet are properly take care of. Below you will find a list of the exotics we see and care sheets for each one.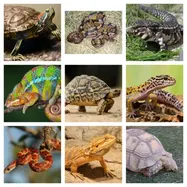 Reptiles: Reptiles come in so many different types! There are so many to choose from and each type has certain needs that must be met. There are different levels of care with each reptile and some are easier than others. A Leopard Gecko is a good candidate for an entry level owner and can be so personable if handled often from early on. If a snake is what you're looking for, think about starting with a Corn Snake or a Ball Python. For more details on reptile care, see the links below.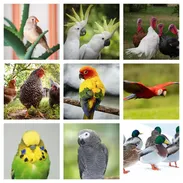 Avians: Birds come in so many different sizes and colors! Did you know that there are over 10,000 species of birds on this Earth? Many of these have become integrated in our lives for different reasons and sometimes they need medical care. Whether it's for cosmetic trims, for feather picking, for nutritional deficits, or behavioral changes we can help. For information on Avian Care, see below.